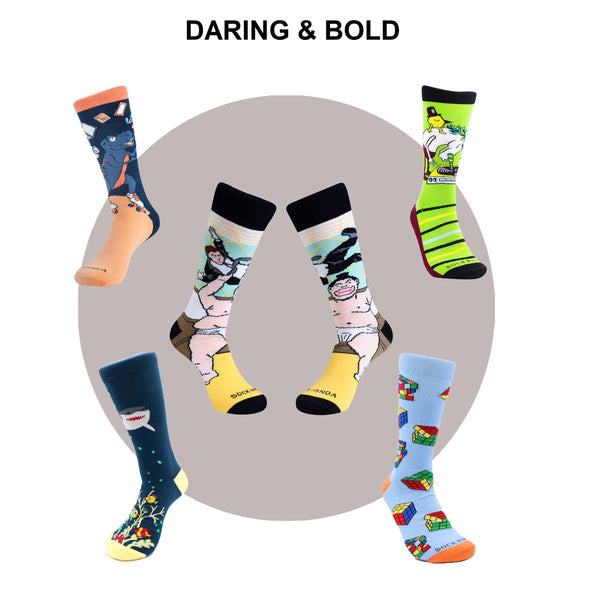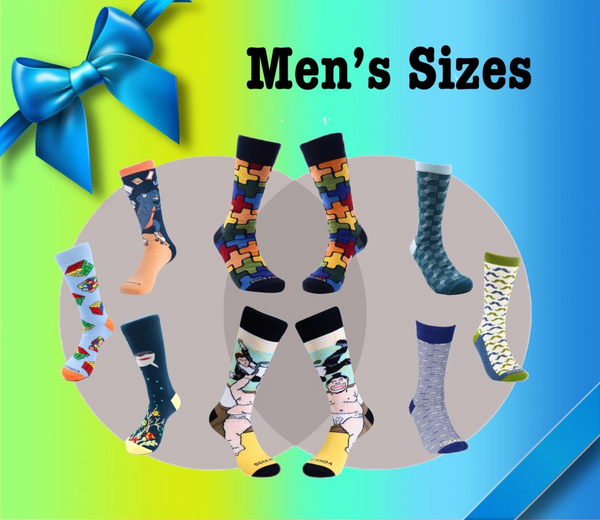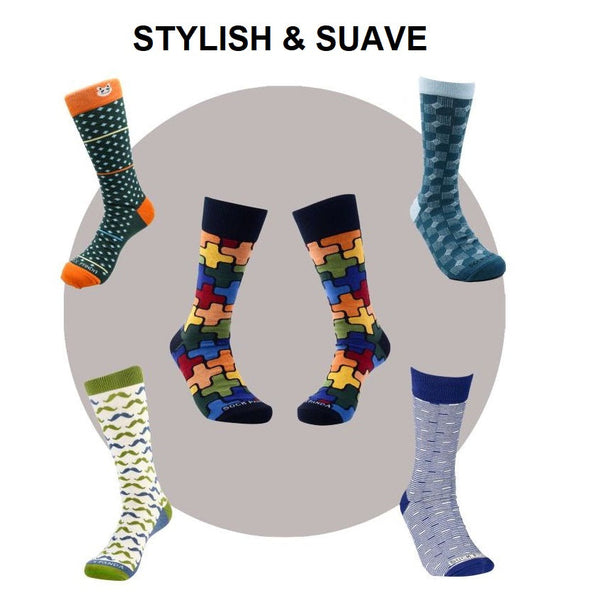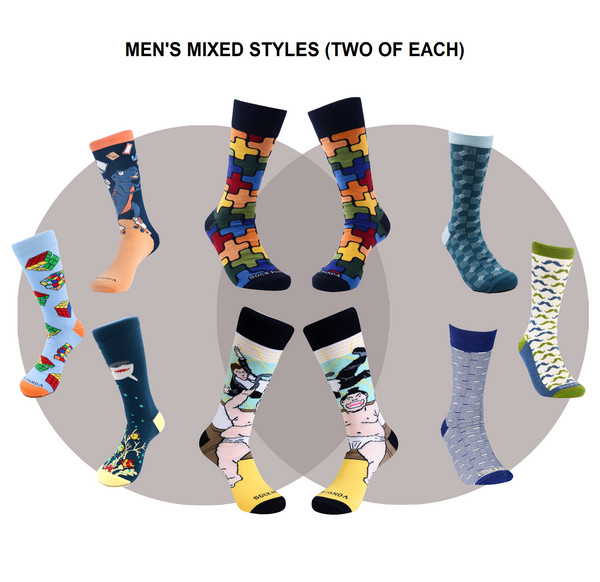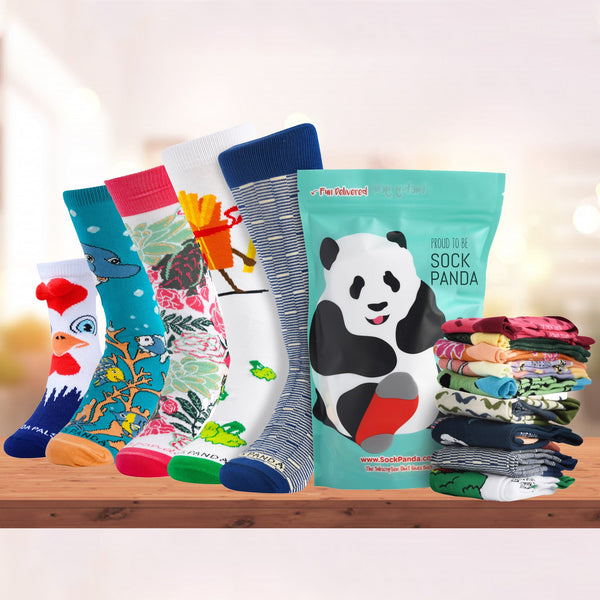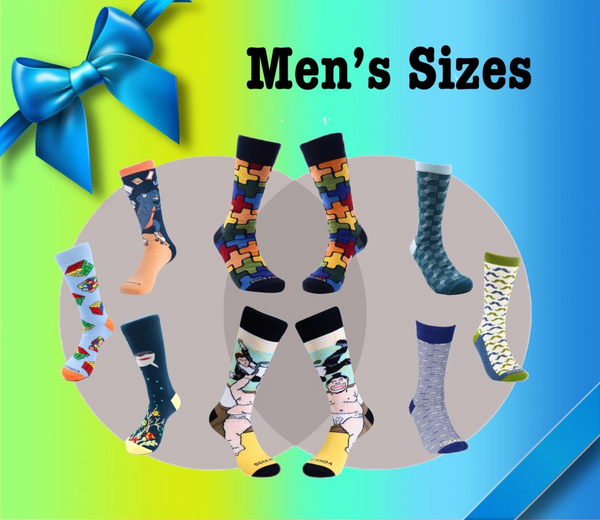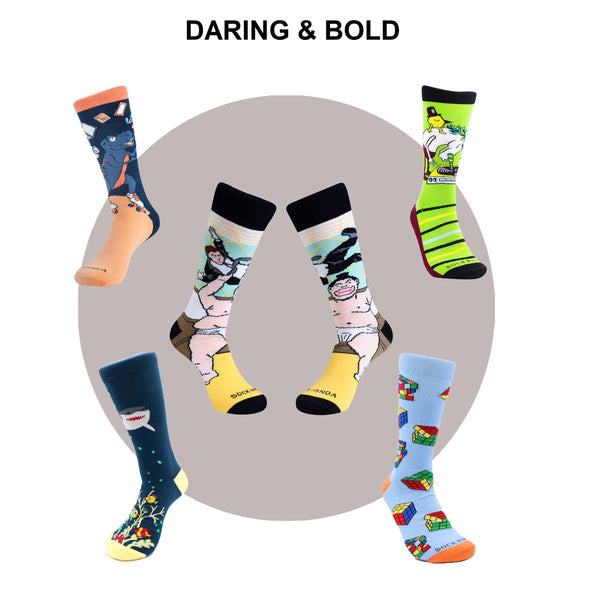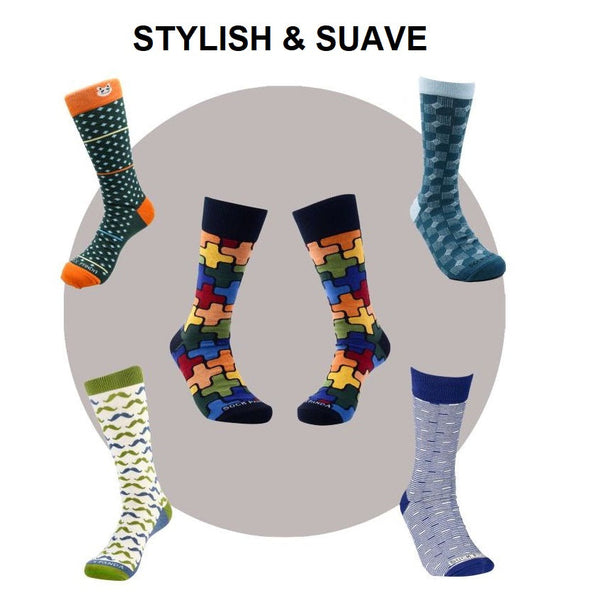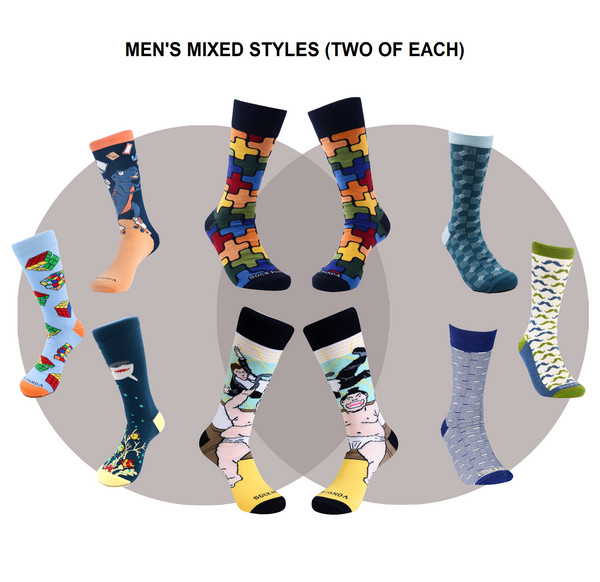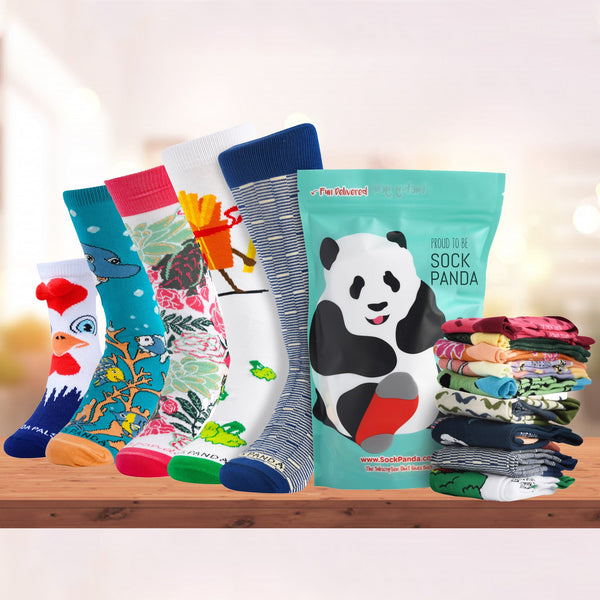 Amazing
Comfy, not too big, amazing designs. 10/10, I need more socks.
Great Fit - Okay Design
Was not blown away by the random designs, two are okay, two are going to be hard to work in
Thank you for the honest review.
I would like to point out that you purchased the Mixed Gift Set. 2 pairs of Daring & Bold and 2 pairs of Stylish & Suave.
That might account for the perception of randomness.
xo,
Panda
Selection
I admire the ethos of Sock Panda and have enjoyed a previous gift subscription. However this pack didn't really suit me with the range of colours available.
I hope you enjoy the replacements we sent.
Not the right order
You didn't send me what I ordered. You would think something that cost nearly 10 dollars a pair for socks and they would get the order right
I am sorry you were not happy with our selection. I am sending you more conservative replacements.
Sincerely,
Panda
Cool socks
Glad I bought these socks! Great graphics and comfortable fit