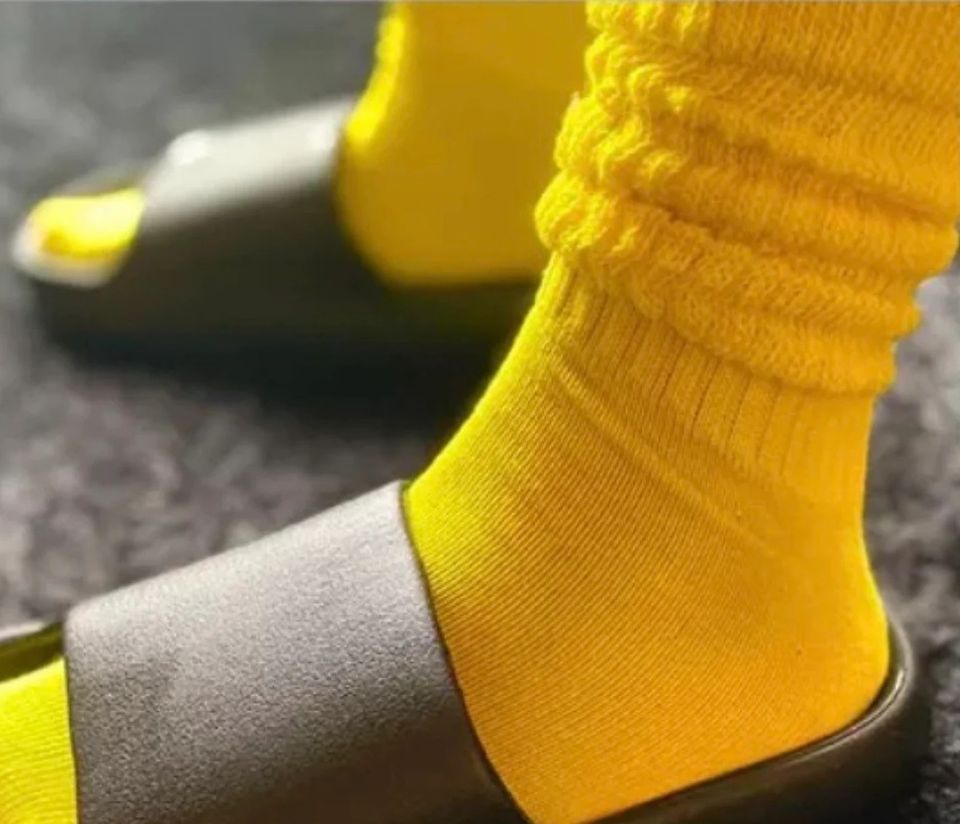 Slouch Socks - YES!!!!
November 17, 2022
Slouch sock are back, and the Sock Panda believes this is more than just a trend.
Slouch socks were very popular in the 80s and 90's. Also, known as "scrunch socks," "gather socks," or "ruffle socks." – they are back and here to stay.
Wear these with a short skirt or shorts, and they give off a casual and effortless vibe. Whether you choose to wear them with sneakers or sandals, these socks are the perfect way to add a touch of casual style to any outfit.
Fun, comfortable and cozy. They feature a heavy, non-elastic top that can either be pulled up to the knee or pushed down into heavy folds around the ankles.
Continue Reading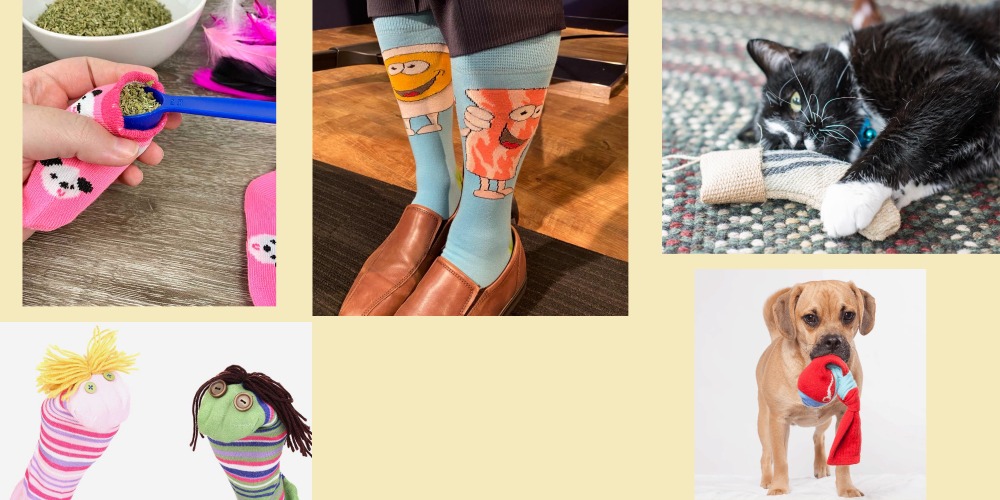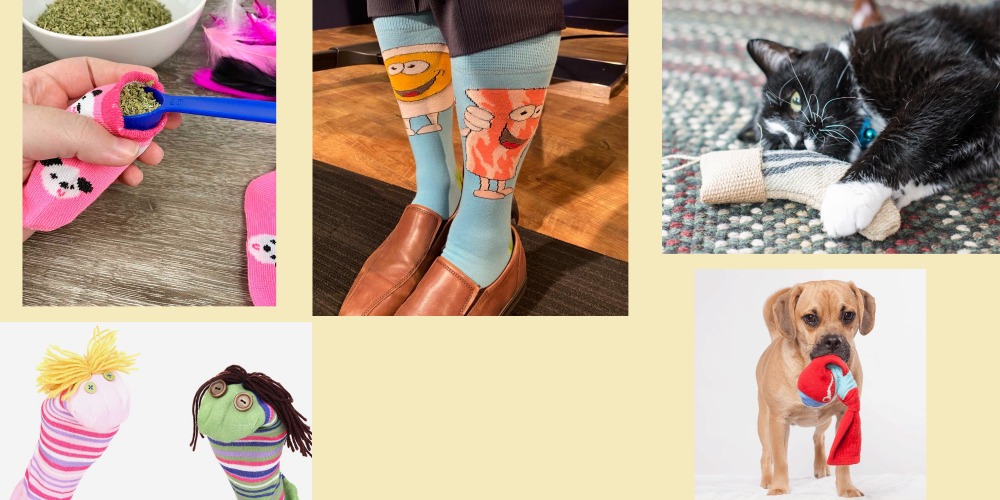 Are Sock Panda Socks better than Bacon?
Probably not, but a cool headline! This blog entry will explore just a few fun uses for your socks – especially for that lonely pair found after completing the laundry.
Feb. 18, 2022
. . . (gotta start with the pets) . . .
Cat toys (our cats love this!)
Fill the toe of a sock with polyfill and a small pinch of catnip, and then tie it off for a frugal cat toy.
Pull toy for dogs
Tie multiple socks together to create a length, making sure the knots are tight so while you're playing, they don't give way, and let your dog pull and tug at this homemade toy.
Continue Reading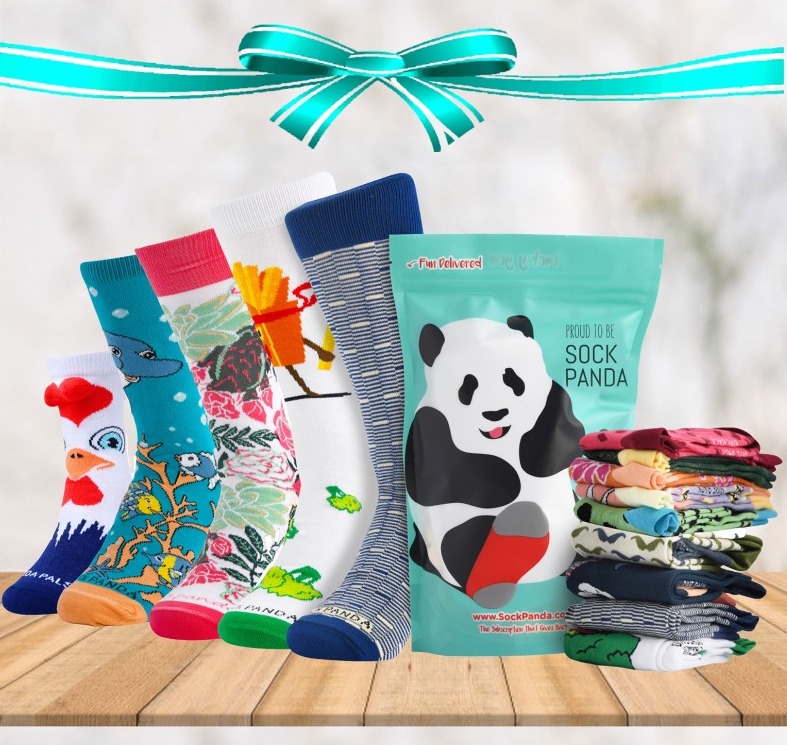 Why Sock Panda is the Best Gift Ever?
Nov 11, 2021
Sock Panda Socks are not only a great gift for someone (or yourself), but truly the gift that keeps on giving!
Because the Sock Panda donates a pair of socks to someone in need with every purchase, you are not just gifting awesome socks, but also helping someone in need. As of today, the Sock Panda has donated over 142,000 pairs of socks.
Even more fantastic, if you decide to purchase one of our incredible Sock Subscriptions, you are also giving an amazing monthly reminder of how much you care. The fantastic monthly gift is sure to create smiles!
(Please click below and learn about are partnership with AllStickerPrinting)
Continue Reading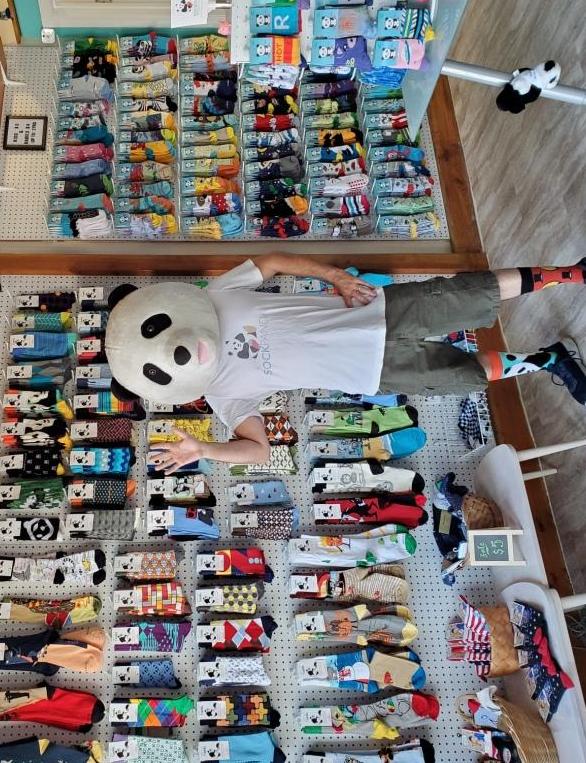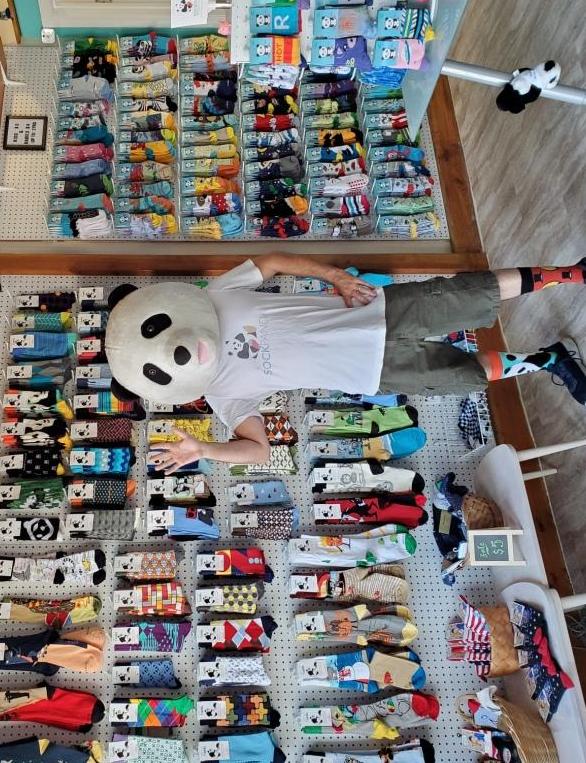 The Sock Panda Really Loves Socks
Sep 24, 2021
OK – I don't think that is a secret.
The Sock Panda has been selling, designing, and promoting amazing high quality exciting socks for over a decade now. Once just a subscription company, but now a full service Sock Shop! Like most businesses; we've experienced ups and downs, as well as complications and challenges, but "at the end of the day" we are still here to provide amazing conversation starting socks to the people who love to have a little fun and express themselves
Click below for some great reasons to wear Sock Panda Socks!
Coninue Reading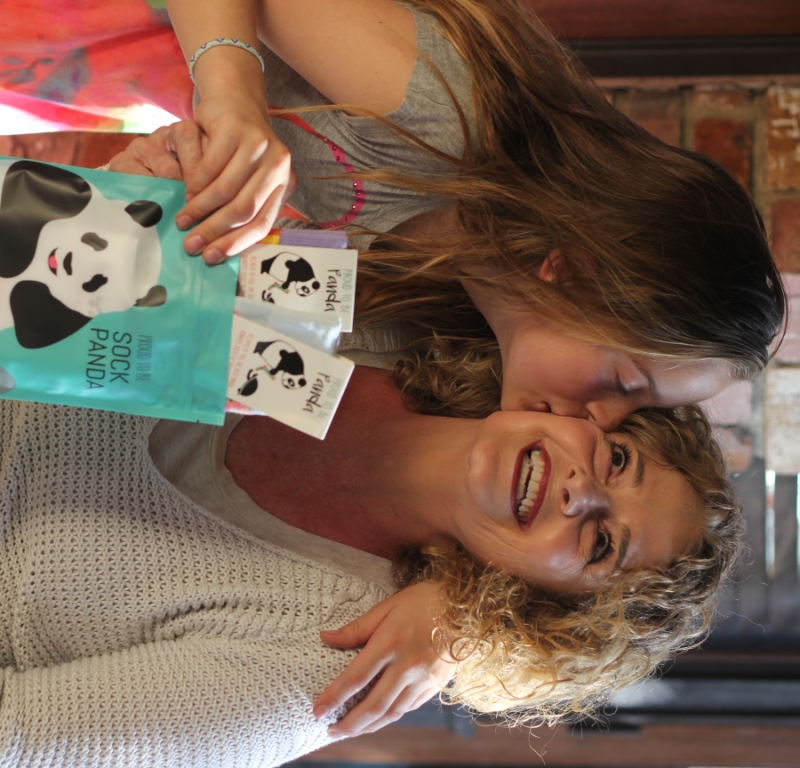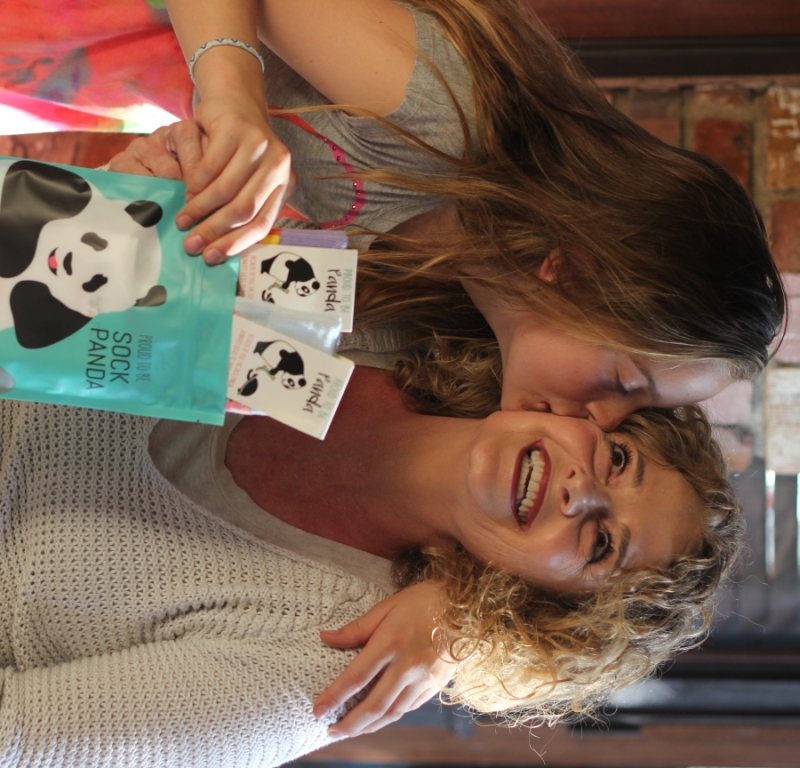 SOCK PANDA CELEBRATES GREAT MOMS EVERYWHERE! (HAPPY MOTHER'S DAY)
May 04, 2021
I (Sock Panda Owner) understand and value Mothers all over the world. Whether my mom is driving me crazy or making me super happy – I cherish her. I love my Mom and appreciate all the hard work great Mom's everywhere to make life and living a little better.
This last year was difficult for many of us for different reasons. Moms were especially impacted – not only as the head of households and primary care givers -- but becoming educators as well as family therapists.
Continue Reading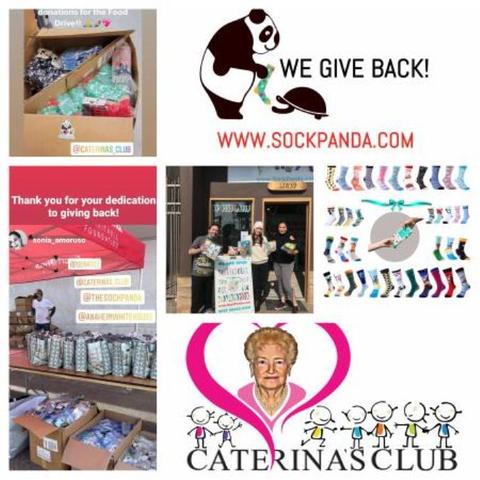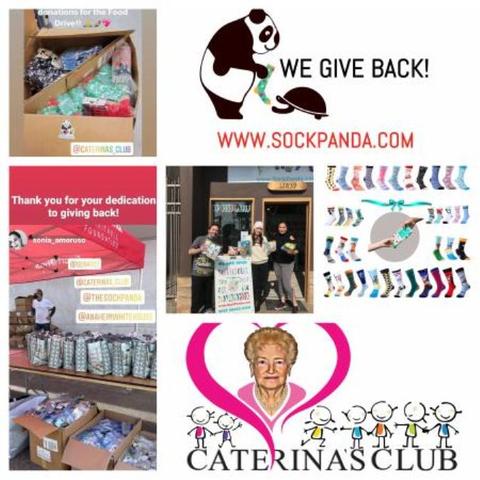 THE SOCK PANDA RECENTLY PARTNERED WITH CATERINA'S CLUB
Mar 22, 2021
Proud to be Panda!
The Sock Panda recently partnered with Caterina's Club – donating approximately 1000 pairs of socks.
Caterina's Club's mission is to provide warm meals, affordable housing assistance, and job training to homeless and low-income families throughout Southern California. It is supported by a vision where we are creating a modicum of consistency in these children's lives through something as simple yet meaningful as a nightly dinner.) (caterinasclub.org) @caterinas_club
Continue Reading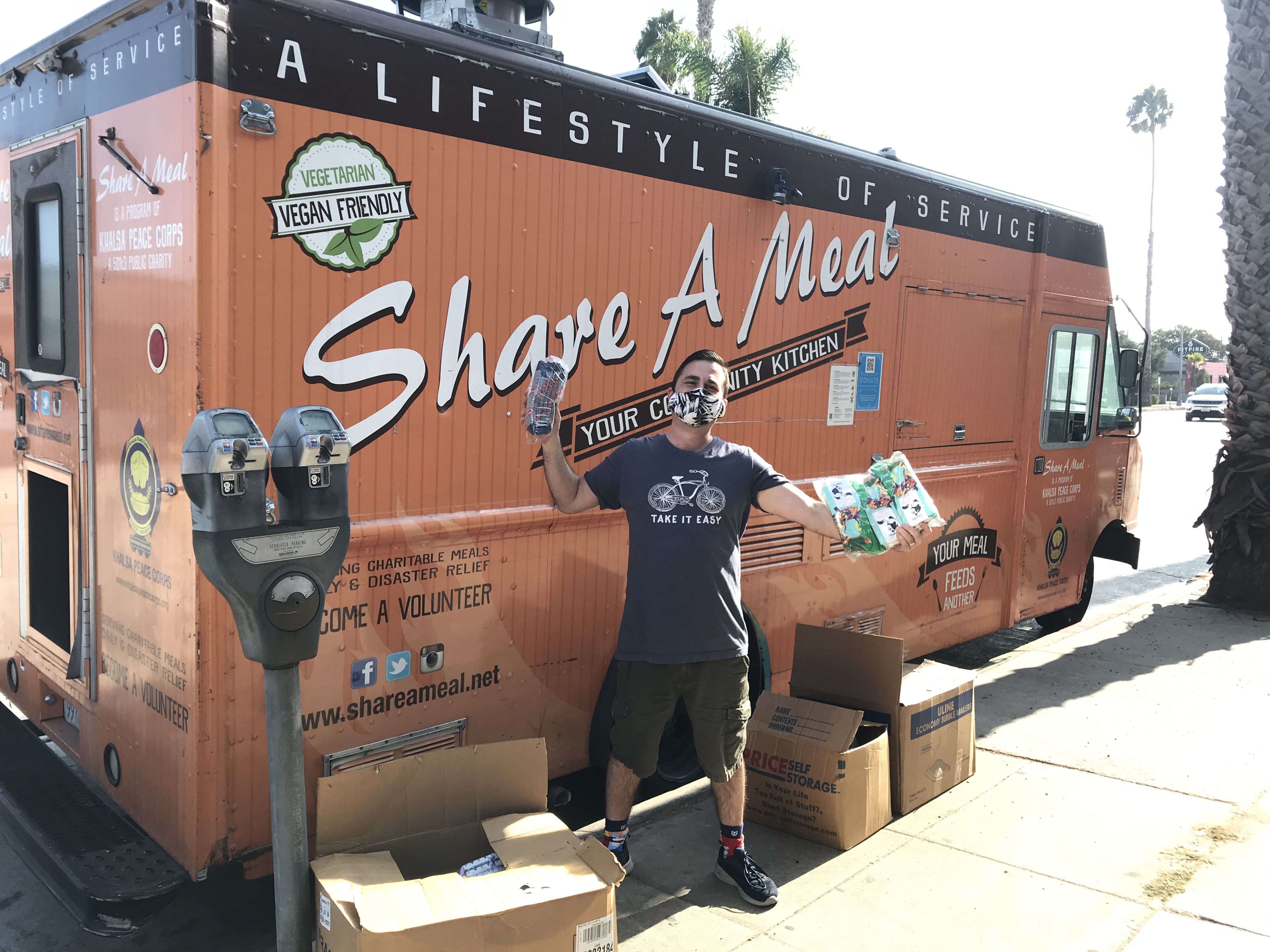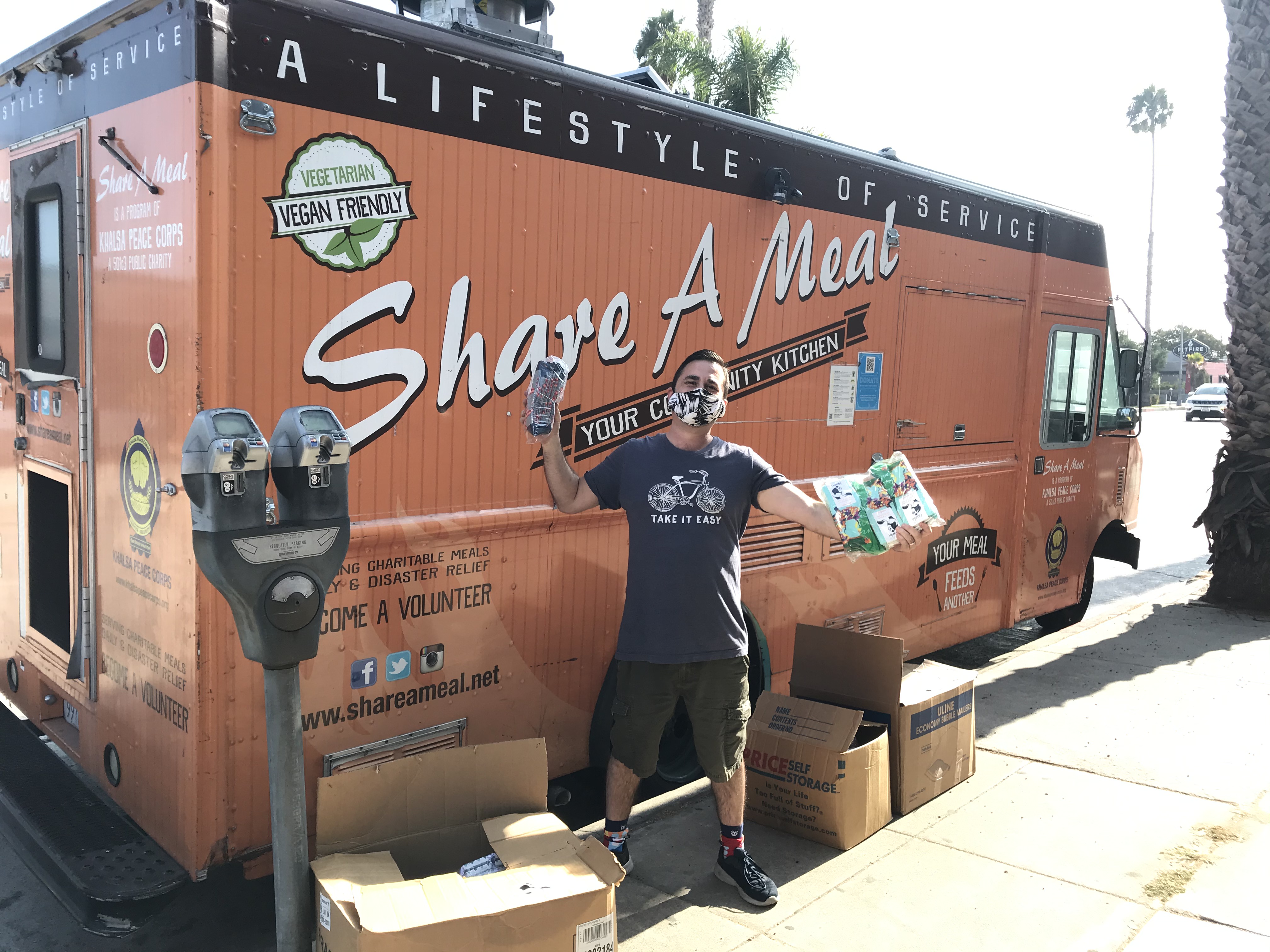 IT IS SOCKTOBER . . . . THE SOCK GIVE BACK MONTH
Oct 03, 2020
"In October 2011, creator Brad Montague realized there was a large homeless population in his hometown, and he wanted to do something about it. While researching the needs of the homeless community, he learned that socks are the items least donated to homeless shelters. So Brad took action. He began to film himself wishing people "Happy Socktober!" as he gave out pairs of socks on the streets, and he posted these videos on social media" (https://www.happysocktober.com/learn-the-story).
Today, thousands of organization make October the month of donating socks to the homeless population and of course Sock Panda joins in to help those in need.
Continue Reading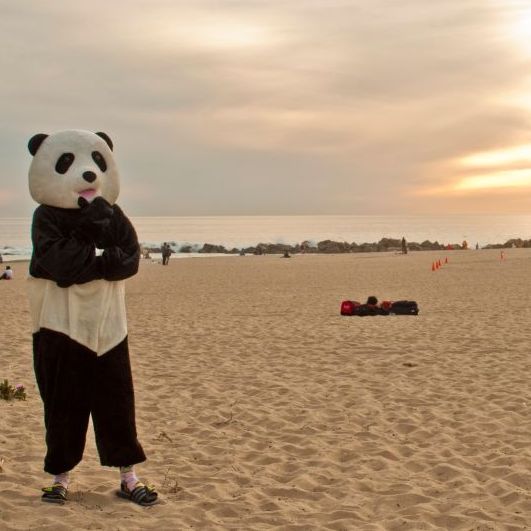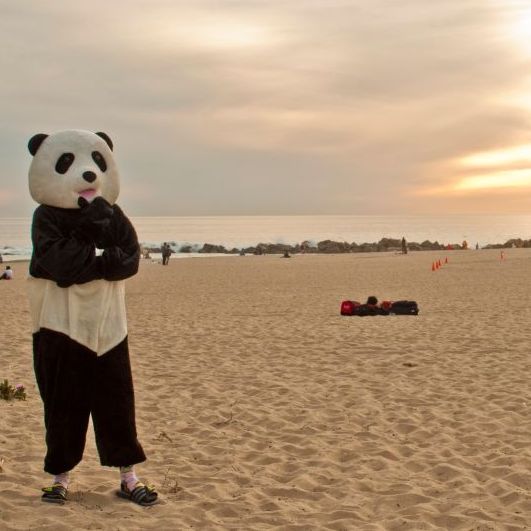 SOCKS AND SANDALS
Sep 01, 2020
We are not done yet as the Sock Panda pledges to donate another 1000 pairs this month too!
**** Ok – so this is on my mind . . . .
Summer and socks are not always thought of as a great pairing; especially these days with so many people working from home. Seems like sandals are more the norm.
BUT . . . . Socks and Sandals can be an amazing pair!!!!!!
Continue Reading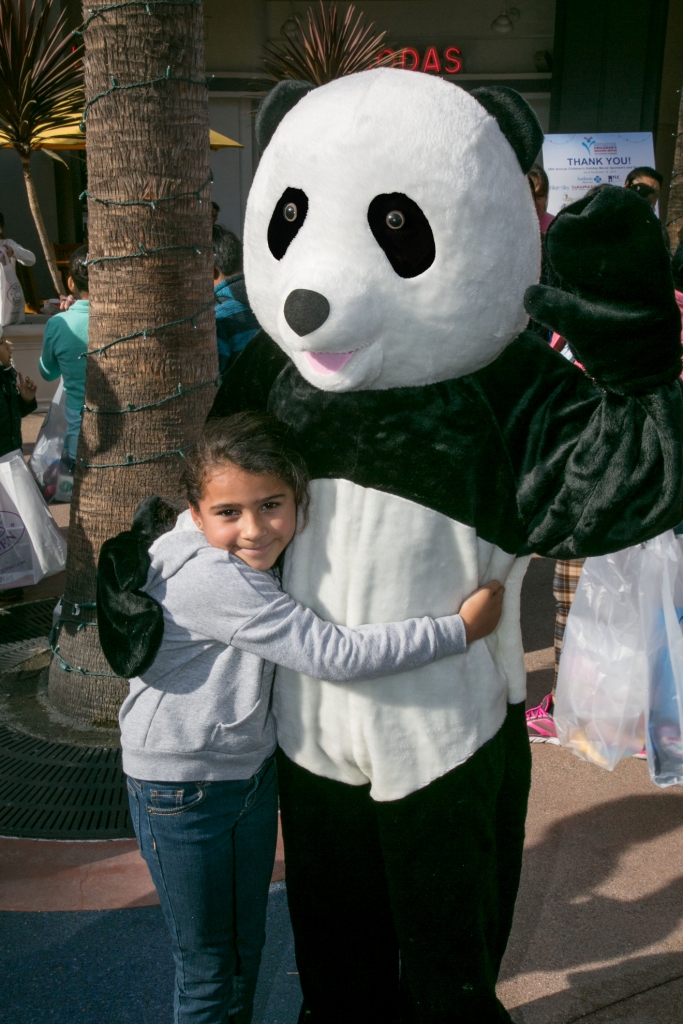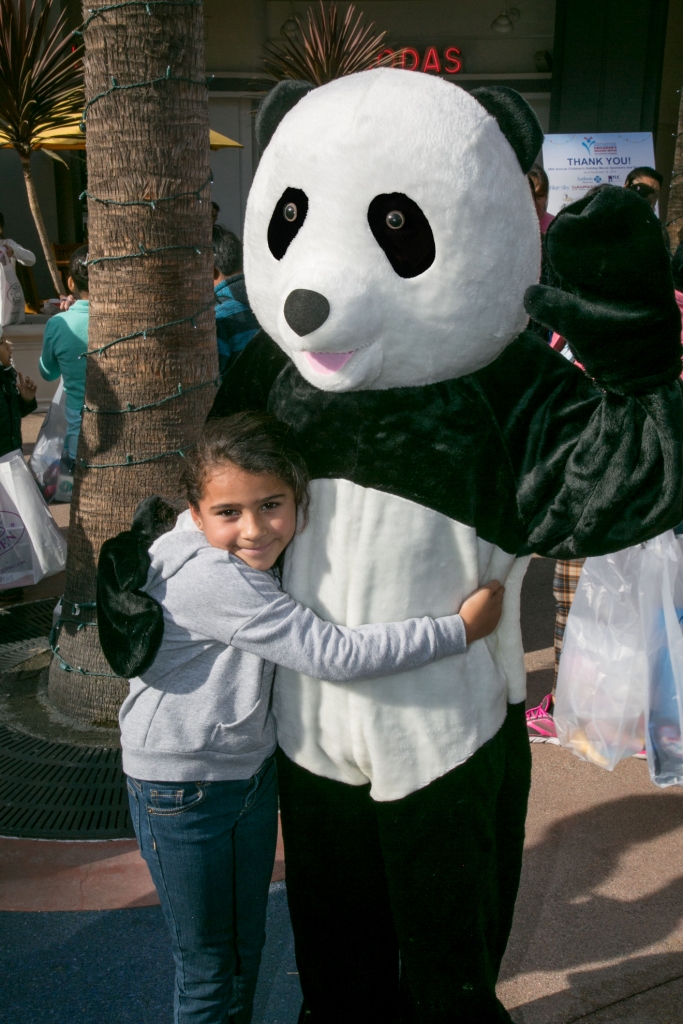 SOCK PANDA IS GRATEFUL FOR YOUR SUPPORT!
Aug 06, 2020
These last few months have been a wild time full of new challenges and hardships. While we may experience the recent events differently, we are all are making adjustments. The phrase "we are all in this together" sums up our current circumstances nicely. Despite our differences, we can be there for each other.
Today I want to express my gratitude. The Sock Panda is able to endure because of our customers' support. Whether you know us online (as many of you do) or have finally gotten to know us at the Sock Panda Sock Shop in Culver City – we feel honored to have the best customers there can be.
Continue Reading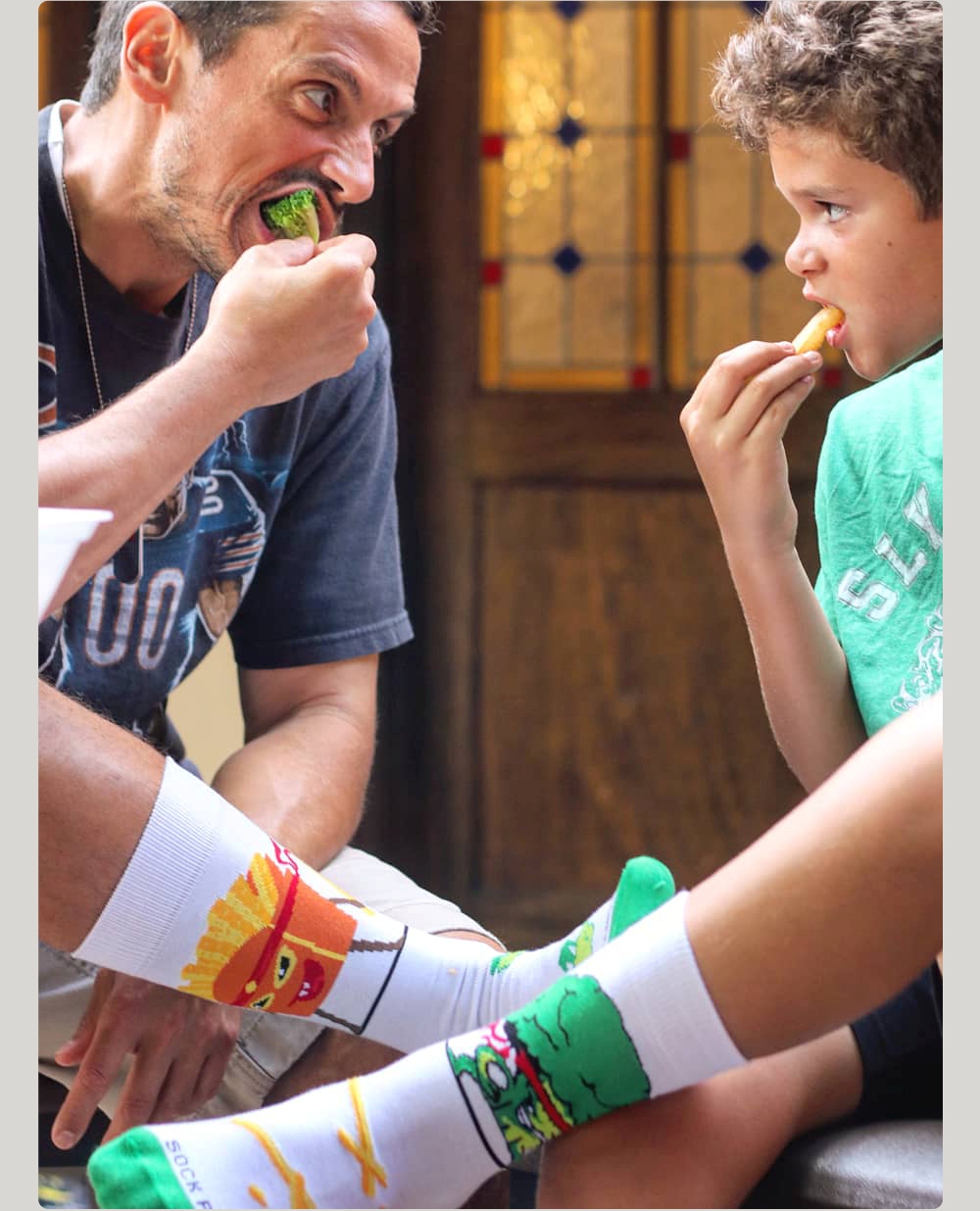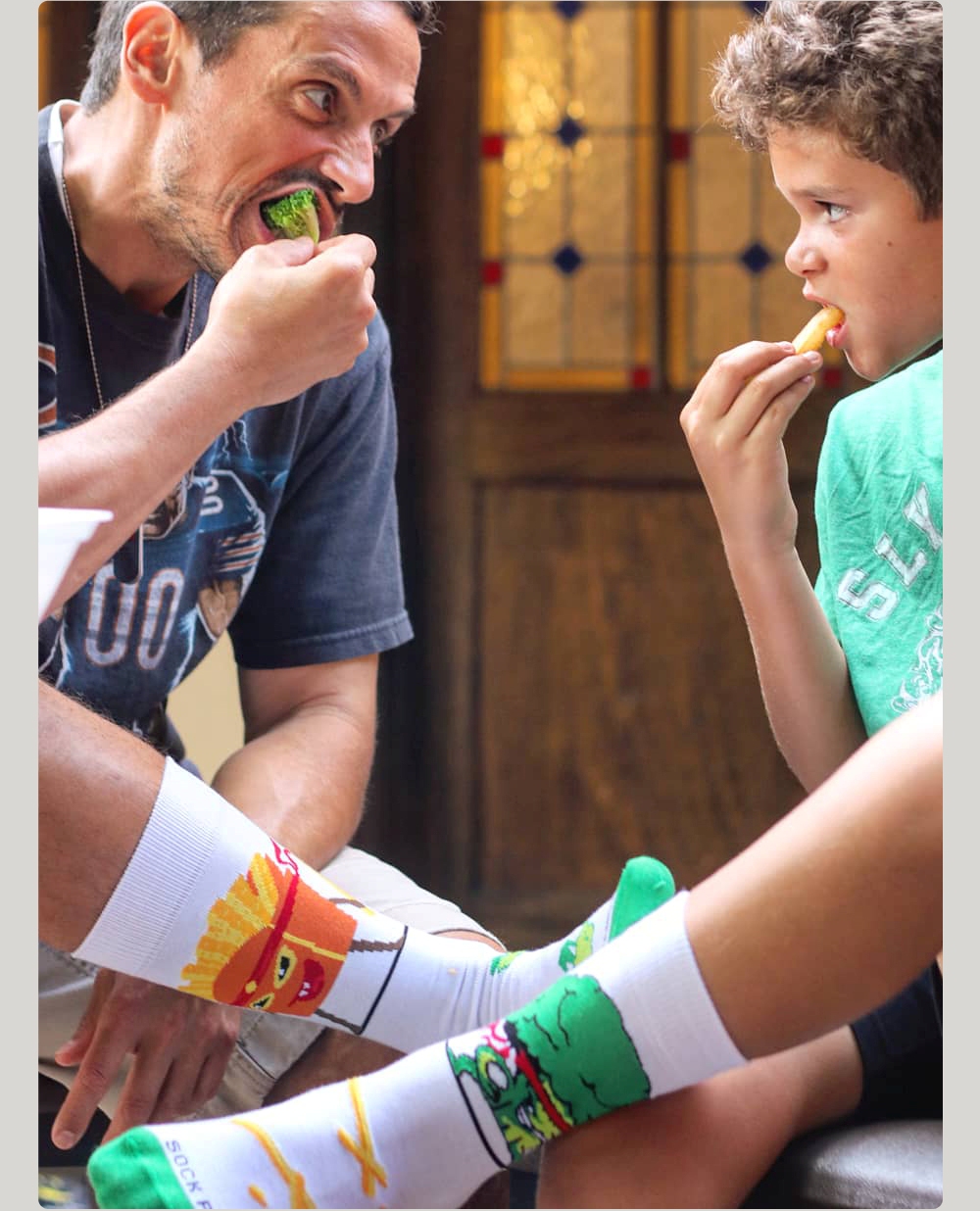 Happy Father's Day!
Jun 16, 2020
Thanks to all the Dads, Papas, and Father-Figures!
More often than not seen as the heavy in the good cop/bad cop mother/father relationship. The one you were most fearful of as a child but the one you most wanted to make proud.
Or was that just me? Mom – could really let me know something too! LOL
Continue Reading
More Words from Sock Panda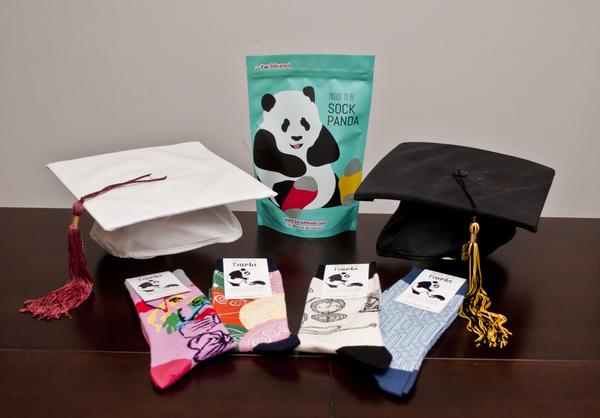 2020 GRADUATES 👩🏻‍🎓👨🏻‍🎓
May 27, 2020
KIDS ARE AMAZING!
This is an unprecedented time; the world has never seen this many children out of school at the same time.
Their emotions are mixed as some are celebrating the time off, and others are unnerved and anxious about the change in routine.
Continue Reading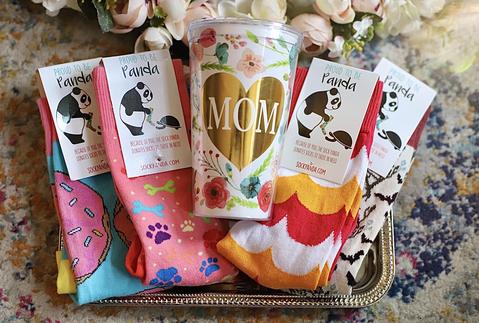 🌷 MOTHER'S DAY! 💗
Apr 30, 2020
Although we should always be grateful for how much the maternal figure in our lives does for us, Mother's Day is the day to really show your appreciation.
Especially this year – more than others – Mothers are under tremendous pressure as their daily obligations increase.
Continue Reading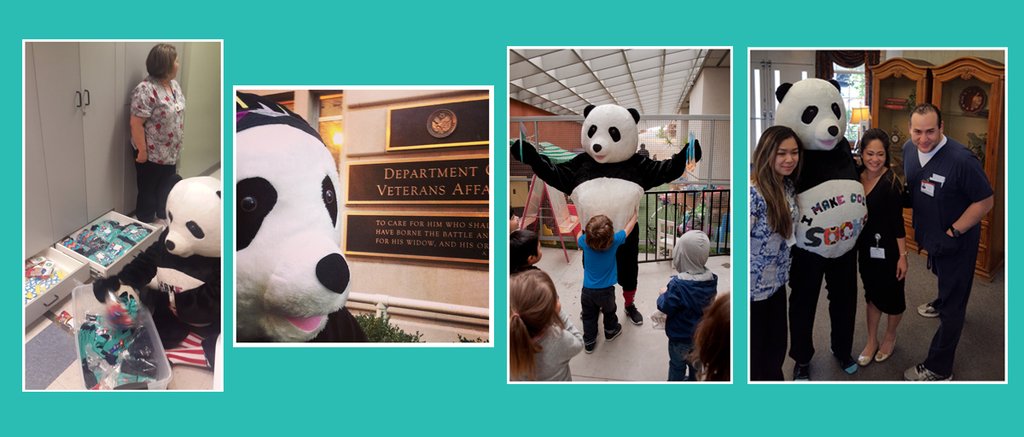 OUR RESPONSE TO COVID-19
Apr 07, 2020
Proud to be Panda!
The Sock Panda Team is committed to spreading HAPPINESS, not just by turning an everyday essential into something much more fun and expressive, but by finding new ways to create smiles. However, life has recently become more difficult and complicated. WE are here for you and ....
Continue Reading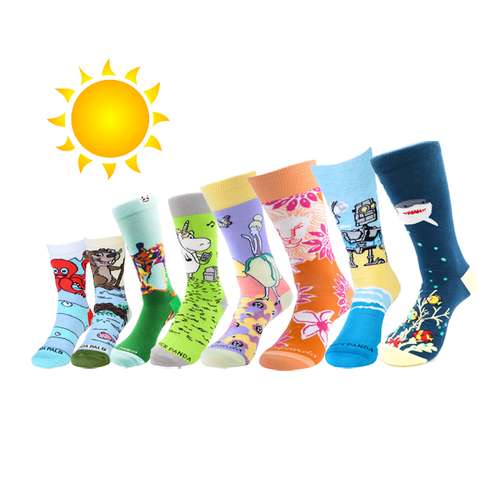 BACK TO SCHOOL!
Jul 29, 2019
Can you believe that back to school is just around the corner? Does it seem like summer gets shorter and shorter? We feel that summer is not nearly long enough but we're here to help you get ready for the start of the new school year. Here are some of the back to school items we consider to be essentials!
Continue Reading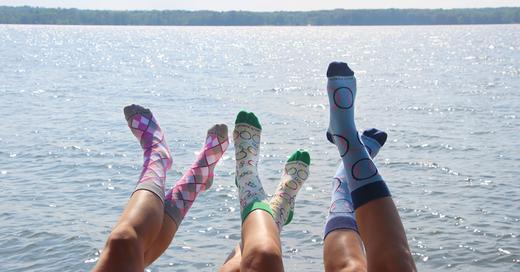 SOCKS AND SUMMER!
Jun 26, 2019
Smelly Feet:
The underlying reason for smelly feet is bacteria and moisture caused by sweat. Not wearing socks with shoes makes this issue worse. Wearing breathable cotton socks absorbs moisture and reduces odors.
Continue Readin